Securing a Car Loan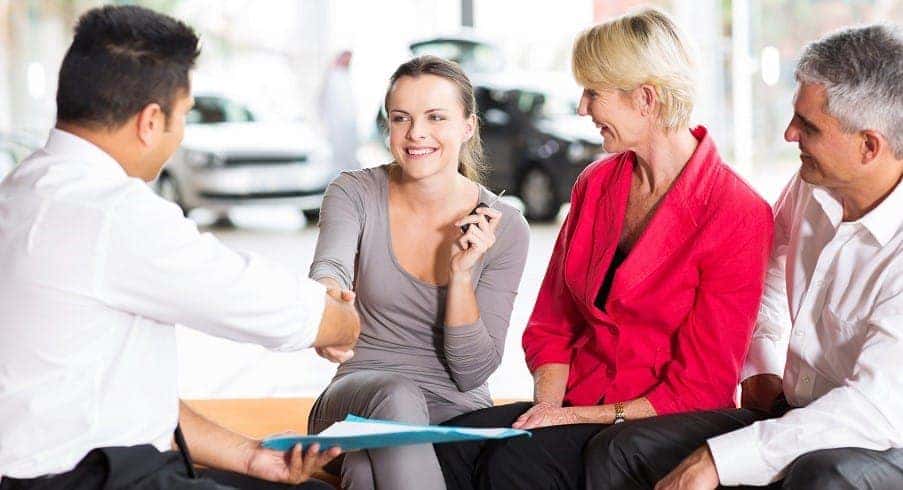 Apply for Financing Contact Us
Getting a car loan can be an overwhelming experience. Nanaimo, Duncan, and Victoria shoppers often ask about the process of financing, from finding the right kind of loan for their credit, to the steps taken to securing the right loan. At Harris Mazda, we want to make it easy. We've compiled a quick primer for our customers interested in how the process works, making sure they're getting the best value for their car buying dollar. Read through it, then stop by for answers to any questions you may have. Our friendly finance professionals are here to help.
What Steps Do I Need to Take to Secure Financing?
With the help of a knowledgeable professional, getting a car loan isn't difficult, but there are a few steps you can take to make it easier and a bit less intimidating:
Check Your Score – Most finance rates are based on your current credit score. This tells lenders how responsible you have been in the past, and what they can expect of you in the future.
Do Your Research – Working with a finance company like Harris Mazda can help you learn about products available to you even if you need bad credit financing.
Decide on Your Budget – Your finance counselor can help you go over your monthly budget and decide what you can afford to spend. We'll take into account the cost of the loan, fuel, insurance, and maintenance, among other factors, to make sure that your monthly payment is manageable.
Choose Your Loan – Depending on how you plan to use your vehicle, you may find yourself considering a short-term lease, or a loan to purchase the vehicle outright. We'll help you consider the benefits of both and decide which one world right for you.
Get Pre-Approved – Applying for financing before you start negotiating price will let you know how much you have to work with, so you don't get in over your head.
Choose Your Car – Once you've decided on the right loan product, and have a payment you can afford, search our used inventory to find the right car for you. We can help you narrow your choices down so that you walk away with the car that fits your lifestyle.
Once you have the car you want, and you've confirmed the financing you need, we'll walk you through the rest of the way, answering any questions you may have to ensure you drive away happy.
For Help Getting a Car Loan, Contact Your Nanaimo, Duncan, and Victoria Finance Leader Today
If you have questions about getting a car loan, contact Harris Mazda Financing in Nanaimo today. We're committed to helping our Duncan and Victoria neighbors find fair financing to get the car they need today. Contact Harris Mazda at 1-844-537-8693, or visit our offices at 2525 Bowen Road Nanaimo, BC V9T 3L2 to learn more.