Avoid the Most Common Car Buying Mistakes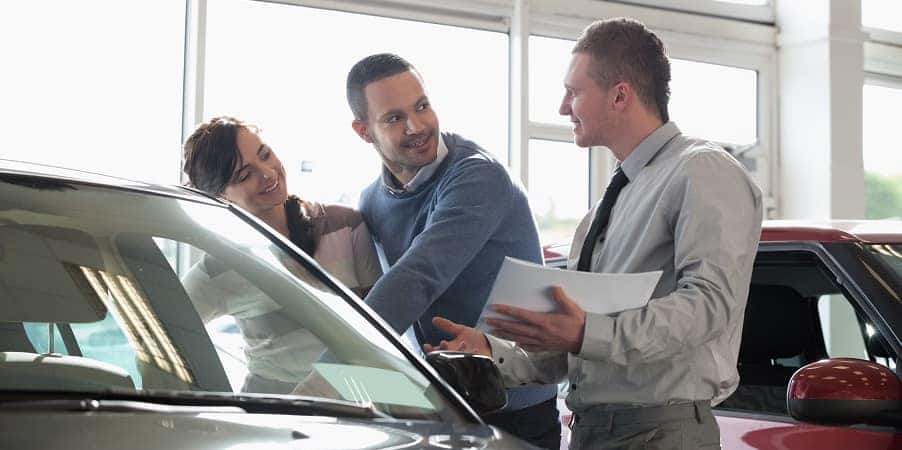 Apply for Financing Contact Us
Finding the right, car, at the right price can be a stressful proposition and often shoppers come out of the experience feeling like they have been taken for a ride. Knowing what common car buying mistakes Nanaimo, Duncan, and Victoria make when financing a new or used car can help you avoid them and get a better deal when you're ready to make your investment. Read all about it here, then come visit us at Harris Mazda and get started on your journey to car ownership today.
Not Knowing What You Want Before You Go
One of the first mistakes that buyers make is not knowing what they want when they arrive at the dealership. Unscrupulous dealers work hard to sway undecided buyers into making purchases they can't afford to keep their profits high. Before you start shopping, sit down and decide what features matter most to you and what payment best suits your budget. Consider the purchase price of the car, as well as other expenses like fuel, insurance, maintenance and other factors that will affect your monthly budget. Once you have this information, research auto manufacturers to see who has the best reputation for quality and search through local inventories to find the asking prices for the car of your choice. Having this information in hand will make it much easier to get the car you want when you get to the dealership.
Not Knowing What You're Getting
Some buyers shy away from asking questions or test driving their vehicle because they don't want to look uninformed, or because an unscrupulous sales associate makes them feel foolish for doing so. An honest dealer will encourage your questions and give you the answers you need so that you can make an informed decision from start to finish. So, whether you have questions about a car, need to take a longer test drive, or want to know what all of those lines in your purchase contract mean, don't be afraid to ask your associate questions. It's their job to help you make an informed decision and, honest representatives like those at Harris Mazda, will be happy to provide you with the information you need.
Not Negotiating the Terms of the Sale
Some buyers are shy and unsure when it comes time to negotiate the final cost of the car. Don't be. Unless the dealership specifically states that they don't negotiate on price, most sales representatives expect to negotiate on everything from the cost of the car, to finance rates and service plans. Do your homework and see what similar models are going for and discuss your terms with your associate to make sure you get the best value you can before you sing on the bottom line. And, since the associates at Harris Mazda won't ever pressure you with sneaky sales tactics or underhanded schemes, you won't ever feel that you have to sign a contract you aren't comfortable with.
Not Getting Pre-Approved
Knowing how much you can qualify for before you start searching streamlines the process and ensures you stay within budget. You'll also be starting with an advantage when it's time to negotiate that final purchase price because you already know how much you have to spend. This will also help you avoid the trap of negotiating a monthly payment, rather than looking at the total cost of the loan. Some dishonest dealers will convince buyers accept a low payment, while stretching the contract length out years beyond what they thought they were agreeing to. Use our convenient online application to get started on your pre-approval now.
Not Knowing the Value of Your Trade
Whether you're planning on trading in your old vehicle, or you just want to sell it outright, knowing what it is worth before you start will help you get the most for it when it's time to discuss terms. And, if you can't get the trade-in value you want, it's OK to walk away from the deal. You can always sell it privately later if that's your choice.
Avoid These Car Buying Mistakes On Your Next Nanaimo, Duncan, or Victoria Car Purchase
Learn how to avoid common car buying mistakes in your Nanaimo, Duncan, and Victoria car purchases. Contact Harris Mazda at 1-844-977-3419, or visit our offices at 2525 Bowen Road Nanaimo, BC V9T 3L2 to learn more.