Did You Forget About Us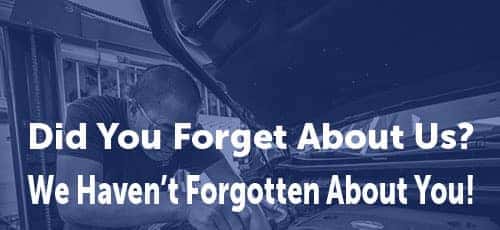 You're a go getter, time is never on your side. Between work, soccer practice,
ballet recitals, and date night, who has time to work on your vehicle?
We do!
Whether overdue, preventative, or just time for a service, give us a call, allow our team of trained technicians to work for you, and get your vehicle on the road at peak performance.